For many years, I was a backup and session musician for record companies and recording artists. During that time I got to play, sing and write with a lot of cool people. Those experiences were wonderful, warm, funny, sometimes bizarre and always memorable. (One day, I'll have to write that book). I will say that it was totally an honor to share the stage with all of them.

Here are a few to give you an example. The list includes, but is not limited to, Carly Simon, Meat Loaf, the blues legend Roy Buchanan, The Turtles with Flo and Eddie, The Soul Survivors, The Crazy World of Arthur Brown, Natalie Cole, and many others. I don't know if you'll recognize all of these artists but they are each extraordinary in their own way.

During this time I made hundreds of recordings a nd did thousands of shows, and of course, the shows involved other acts who would either open or close for you, so I got to meet many more cool people along the way. And they've all inspired me in one way or another.

Eventually it came time for me to figure out what "my song" was. Turns out that what I really wanted to do all along was to create music that could help us all remember to smile, to feel good about ourselves, to feel joy in our lives, and to care for others.

My message is one of love, truth, joy and peace.

People say my songs are inspiring and uplifting....they're also a lot of fun.

One of the wisest kids who ever lived, Mattie TJ Stepanek, said, "Remember to play after every storm."

I would amend that to: Remember to play during every storm! If you can do that, believe me, you can do anything.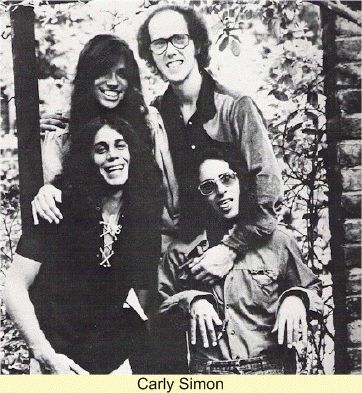 Me (lower right) goofing around with Carly Simon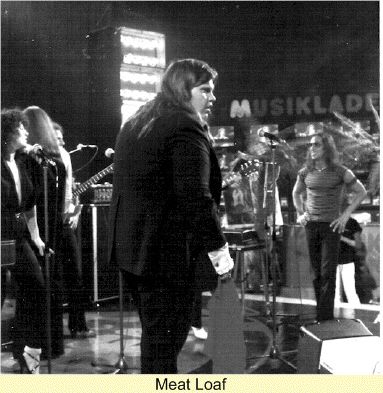 Meat loaf and me (hands on hips)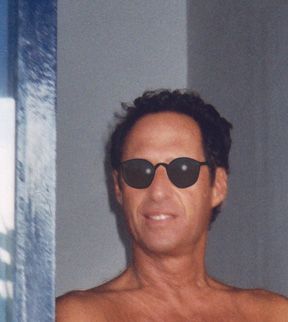 Partial Discography:
The Spirit Moved Me 2005
Reflections: Carly Simon's Greatest Hits by Carly Simon 2004
Behind the Eyes [Japan] by Tim Moore 2004
Carpenter's Helper Paul Gene 2001
Bat out of Hell [Australia Bonus Tracks] by Meat Loaf 2001
Bat out of Hell [Super Audio] by Meat Loaf 2001
Best of Carly Simon [UK] by Carly Simon 1998
Pumping Iron & Sweating Steel: The Best of the Iron City Houserockers by The Iron City Houserockers 1992
Love's So Tough by The Iron City Houserockers 1979
Best of Carly Simon by Carly Simon 1975
Behind the Eyes by Tim Moore 1975
Brother by Lon & Derrek VanEaton 1973
Anticipation by Carly Simon 1971
Paul Gene
Who is Paul Gene?
Paul began his career as Paul Glanz, and most of his more notable credits appear under that name.
Why the name change?
Gene was my middle name. After several major tragedies in my life, including the deaths of my wife and young son, I felt that I needed to escape from everything I knew and start over. I left the city where I'd lived for many years and moved to a small town where I was a stranger. At the same time, I dropped my last name and became Paul Gene. The name has stuck.
It seemed to help me heal, becoming "someone else" who no one knew. To the new people I met, I was not a quasi famous person with a somewhat tragic past. I was just a new guy in town. I was not looked at with sympathy and I would have to earn respect by being a worthy person. I don't know what psychologists would say about all this , but I can tell you that it was very healing for me.